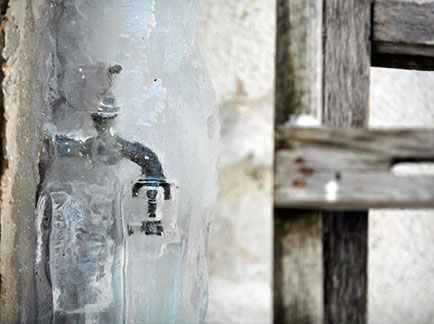 Frozen pipes can not only compromise your water supply, but also result in flooding if the problem is ignored. No building is immune to frozen pipes, especially during freeze/thaw periods. When you suspect that your plumbing fixtures might be freezing over, frozen pipe thawing procedures are necessary to prevent future damage to your property.
For rapid, precise, and safe thawing of frozen pipes, refer to Éclair Plomberie & Chauffage ltd. Depending on piping materials and the extent of the problem, we use different frozen pipe thawing methods for an effective result.
Our frozen pipe thawing service is available for interior plumbing systems (residential properties, businesses, institutions, manufacturers) and exterior systems such as infrastructure pipelines.
Plumbing and sewer pipes
Any type of pipe is vulnerable to freezing, including hot and cold water supply pipes, sewer pipes, sanitary equipment (bath, shower, toilet, sink, etc.). Pipe freezing is inconvenient and potentially harmful to your property when it leads to flooding. In any case, our team will use the most appropriate frozen pipe thawing technique.
Dry wells
When a dry well freezes over, occupants are deprived of their water supply. This being said, make sure to regularly assess the condition of your dry well in order to prevent freezing.
Pumps
Dry well pumps and sump pumps play an important role within your building. It is therefore important to ensure that they work properly, as any defect could potentially be harmful to your property.
Other equipment
Don't hesitate to contact Éclair Plomberie & Chauffage ltd. for any other case of frozen pipes.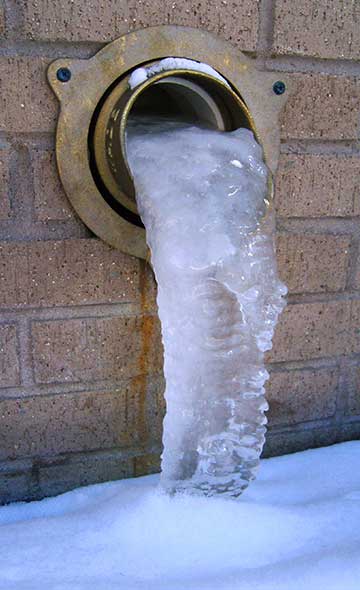 Want to know more about our frozen pipe thawing services?
Contact us today! Éclair Plomberie & Chauffage ltd. serves all of Outaouais (Gatineau, Ottawa, Hull, Aylmer, Buckingham, etc.) and surrounding areas.